Business Development & Integrated Marketing Strategy
Client: HPDI (Nutritional Supplement Company)
Project Objective: Increase reorder rates, overall sales volume and customer retention
Start to Result Time: 18 Months
Solution: Completed a Strategic Road-map that included an analysis of best and worst performing products in specified categories. Refocused marketing efforts from consumers to capitalizing on long-term relationships with alternative medical professionals on and offline. Oversaw upgrades to all marketing collateral and website to reflect new changes. Finally, we worked with client to establish a Director of Communications position. Tucker Strategic provided a job description and training.
Results: This 30 year old company is now regularly shattering year over year sales records.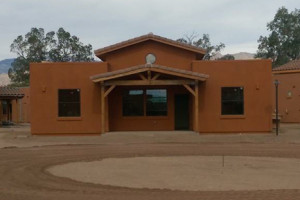 Public Relations

Client: Dragonfly Village
Project Objective: Attract new donors and build community awareness about new housing community for low-income and homeless families. The community was built in rural Tucson away from the main population. All 36 vacancies needed to be filled in 3-4 months and all marketing efforts were required to comply with HUD diversity and inclusion promotion guidelines.
Start to Result Time: 6 Months
Solution: Developed public relations strategy, targeted media list and outreach to coincide with Dragonfly's grand opening. Produced and shared professional-grade HD videos to showcase the community and it's offerings across all social media platforms.
Results: Our PR efforts attracted attention and support from nearly all targeted TV, radio, newspaper and local online news outlets for the week leading up to the grand opening. The The Dragonfly board president received no less than 15 media interviews. All vacancies were filled during the required time-frame, new donors gave generously and a housing community is currently underway.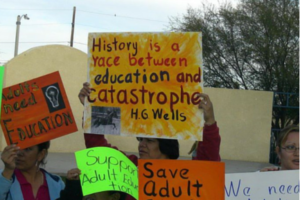 Crisis Management

Client: Pima Community College Adult Education
Project Objective: Assist in halting state-level budget cuts that threatened to eliminate $3 million in funding for Adult Education programs throughout Arizona.
Start to Result Time: 5 Weeks
Solution: Led and supported strategy for implementation of statewide public awareness campaign, state congressional visits, protest, and social media efforts. We managed all media relations for this initiative.
Results: This coordinated effort was a success. Adult education is still funded in Arizona and as lead strategists, Tucker Strategic staff were requested to provide training to Adult Education program leaders across the country.
Business Process Analysis & Automation
Client: Global Oil & Gas Company
Project Objective: Improve internal and external communications and processes for social investment and support activities.
Start to Result Time: 6 months
Solution: Embedded consulting to identify and improve obstacles, opportunities, workflows and critical paths, scoping, strategic development, risk analysis, change management, and execution planning. The result of this analysis was delivered via full documentation and prototype, implemented as a BPM suite with built-in accountability and auditing components, as well as on-demand and historical reporting.
First-year results: 50-90% Time/effort reduction on all core and critical programmatic tasks for staff, management and clients. Increased communication reporting effectiveness through the implementation of centralized support and the use of new automated processes.