Business Development & Integrated Marketing Strategy
Client: Family owned Nutritional Supplement Company
Project Objective: Increase reorder rates, overall sales volume and customer retention
Start to Result Time: 18 Months
Solution: After a few meetings with owner, key staff and family members, my team and I completed a Strategic Road-map that included an analysis of best and worst performing products in specified categories. We removed slow selling inventory and refocused marketing efforts from individual consumers to capitalizing on long-term relationships with alternative medical professionals on and offline. We oversaw upgrades to all marketing collateral and website to reflect new changes. Finally, we worked with client to establish a Director of Communications position for an underutilized but talented family member.
Results: This 30 year old company is now regularly shattering year over year sales records.
Branding & Strategy Creation for SaaS Geomapping Start-up

Client: Geospatial Collaborative (software that predicts and measures donor/investor social impact in an region)
Project Objective: Branding, ideal customer identification and outreach strategy
Solution: We worked with the founder of Geospatial to simplify brand messaging, identify ideal customers and develop a partnering and outreach strategy.
Result: Our efforts resulted in Geospatial creating new strategic partnerships, earning membership to a top American incubator, winning several pitch contest, and getting on track to participate in first funding round.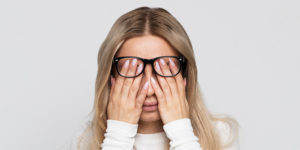 Branding and Expansion Strategy for Chronic Dry Eye Care Methodology and Service

Client: Doctor with a customized dry eye care solution
Project Objective: Increase revenues and plan expansion efforts
Solution: Developed a strategy for client which outlined specific short and long-term objectives based on client's vision.
Result: In one month of the firm owner's newly found clarity, the firm made an exponential leap to meet the revenue goals set.  The goals set where then exceeded in the following months. This represented a 7x growth spurt for the brand in less than a year.  Expansion plans for brand are on track